When it comes to Ecommerce Traffic, all visitors do different kinds of activities on our site; and hence, you must understand your audience. Here are the different types of audiences.
All Users = Purchased users + Abandoned Cart Users + Page/Product Visitors
In this article, we will have a brief explanation about the 4 types of audiences which has driven ₹346,641 in four days through Facebook advertising.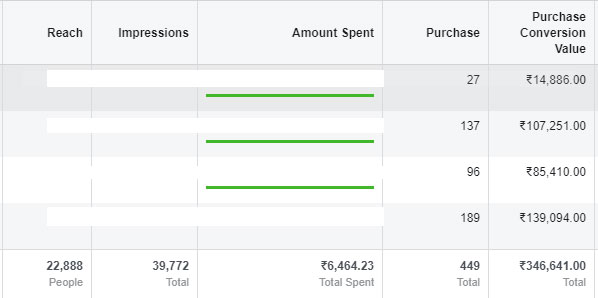 In this category, the users are just who has visited your product page. The broad audiences are too far from your original sales box. We don't know exactly why they visited your page but they may be interested in your product.
How do you convert them as a customer?
It's simple; Just make them to know about who you are, why you are here?, How will you fulfill their needs?.
Somehow they visited your page, so you can reach out to them with some special offers or unique story or benefits on getting your product. At the end of this ad campaign, you will either get Sales or a Brand Name. 
When the users have a glance of your ad for quite a few times, there are chances of remembering the brand name or the offers you posted for a while. Now, when you retarget them again with the case study or testimonials, the remaining non-buyers users also will look at your ad if the re-targeted audience is relevant to you.
Don't promote too many ads in a day, instead maintain the certain frequency that helps to increase Brand reputation.
Abandoned Cart Users are the one who have added the products to their cart, but never made a purchase. They may be looking for something else to confirm their purchase whether it can be a proper time, cost of the product, suggestions, reviews of the product or offers.
Here, reaching to the Added to Cart instead of the purchased users, is the best way to boost the sales.
Do you wonder why?
Normally, any person will take their time to make any decision on their purchase. So we must connect with them until they proceed with the purchase.
You can target them by creating catalogue sales, which will be a reliable option to increase your revenue.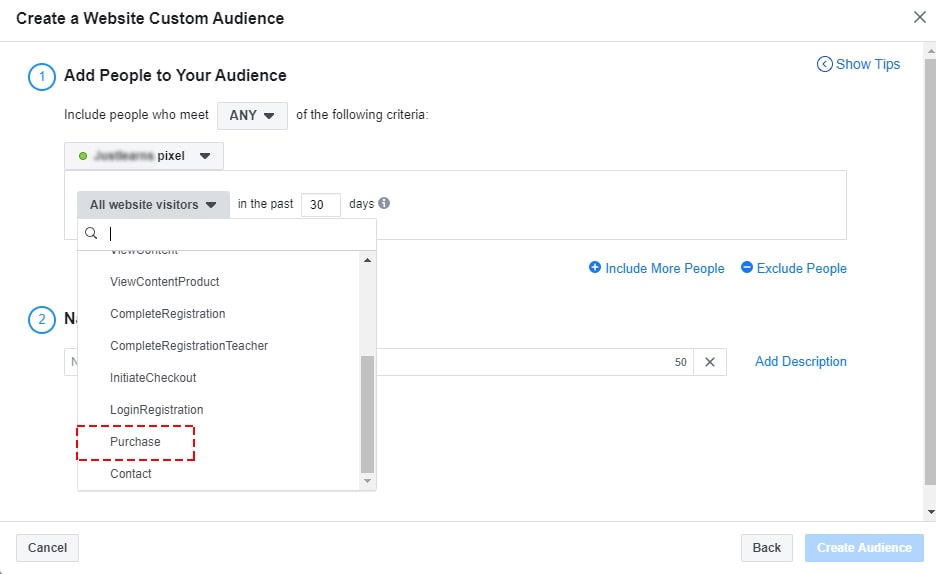 Purchased users are nothing but the ideal customers of yours. They already have a better knowledge about your brand and a huge trust on your products, so you no need to spend a lot of money to generate new or recurring sales.. 
As per the strategy, to reach out to our core customers, we need to spend a maximum of up to 3%.
How to convert them by spending less money on Facebook ads?
You can connect them again by creating Ad with the objective "Reach". When you do the campaign with reach objective, you will have to spend just around Rs. 100 for 1000 impressions. If you retarget the purchased users with this objective, this converts a higher leads.
In fact, I have generated 96 sales worth of Rs. 85,410, just by spending Rs. 664 on the recent Facebook ad campaign with the same objective.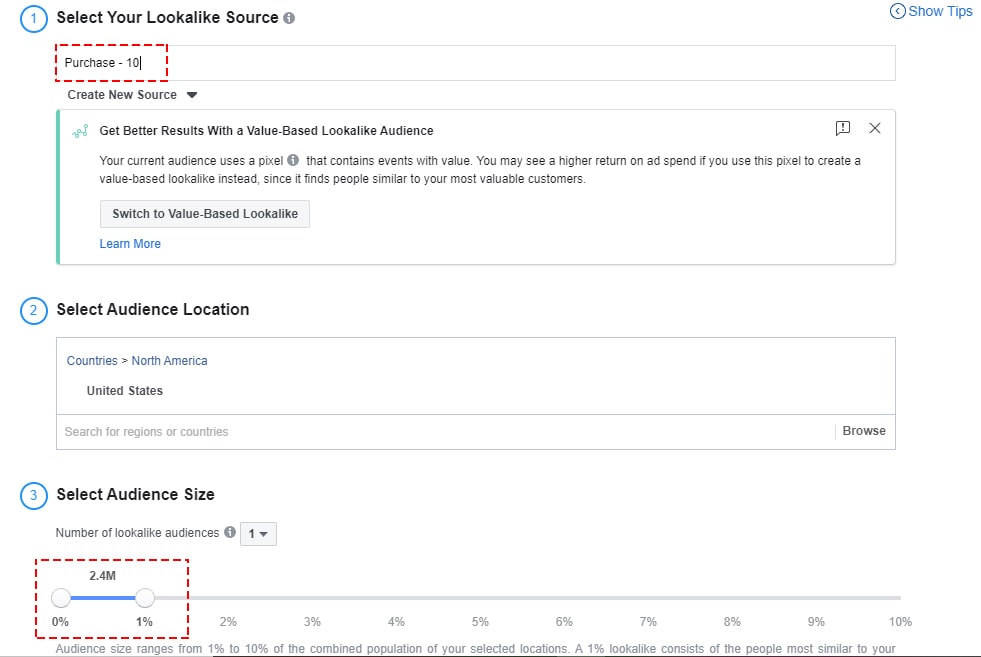 Lookalike Audiences are exactly the people who are similar to the previous customers in terms of interest and search criteria.
When you have the database of the Purchased users such as mobile number & Email-id, It will be easy to find your new ideal customers.
Lookalike Audience is a golden opportunity to get new customers for your business. 
In reality, I have generated 137 sales that worth of Rs. 107,251, just by spending Rs. 2,328 on the recent Facebook ad campaign with this audience method.
Create a conversion focused ad campaign with lookalike audience and find your new ideal customer.
These are the top audience targeting methods that results in higher conversion rates and this article is mainly based on my previous successful campaigns.
What you think about the Facebook Audience Targeting methods to boost ecommerce sales? Let me know in the comments below right now!